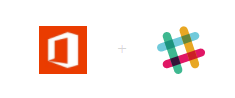 Many years back a small group of friends started the Office 365 developer slack network. A bunch of people joined and then it rapidly went nowhere

I think that is a crying shame.
I recently joined a Slack network for Kubernetes and its a fantastic resource for asking people questions, working with others on issues you are having and generally learning and finding things.
Office 365 development has changed a lot over the years and people are finding new ways of doing things all the time. The Microsoft Graph is taking off in a HUGE way, SPfx is becoming a viable way to build on the SharePoint platform, Azure AD is the center of everything in the cloud for MS and the ecosystem is heating up with amazing new companies and products springing up.
Anyway … I miss having a Slack network for Office 365 development chats with people.
You can join the O365 Dev Slack here if you feel the same way …
http://officedevslack.azurewebsites.net/
-CJ